Pianophoria! Faculty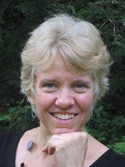 Marcia Eckert (Director),
a native of Terre Haute, Indiana, is active as piano soloist and collaborative artist and has appeared in the Mostly Mozart Festival, as well as at Merkin, Alice Tully, and Weill concert halls, and London's Leighton House. She has been referred to as "a pianist of impressive skill and sensitivity, the sort of keyboard collaborator that every instrumentalist dreams of" (Scott Cantrell,
Albany Times-Union
). She has travelled throughout the United States presenting lecture-recitals on piano music by women composers and on the music of Charles Ives. Recordings include music by Debra Kaye on the CD
And So It Begins
;
Short Songs to the Poetry of William Blake
by Nailah Nombeko, with soprano Sara Paar;
Tailleferre - Musique de Chambre
with violinist Ruth Ehrlich;
Songs by Women
with soprano Susan Gonzalez; and
20th Century Music for Recorder and Piano
with Anita Randolfi. Ms. Eckert performs with the Eckert/Gilwood Piano Duo. Previous groups have included Trio della Luna, Trio la Bella, Aurelia Piano Quartet, Albany Chamber Players, Polyhymnia, Sarasa, and Dulcinea Piano Trio. She has given numerous premieres, including works by Eleanor Cory, Ursula Mamlok, and Roger Zahab. Ms. Eckert has served on the keyboard, chamber music and theory faculty of Hunter College, where she was a 1998 recipient of the President's Award for Excellence in Teaching. She has been teaching piano and chamber music in the Mannes College of Music Preparatory Division since 1983. Her prize-winning students have been accepted to conservatories including Oberlin, Juilliard, Mannes, Thornton, and Ithaca, and summer festivals including Art of the Piano, BUTI at Tanglewood, Aspen Music Festival, Meadowmount, and Bowdoin Musical Festival. She is the founder and director of the summer piano intensive
Pianophoria!
, which began in 2004. Ms. Eckert holds degrees in Piano Performance from Indiana University School of Music and State University of New York at Stony Brook. Teachers have included Jorge Bolet, Gilbert Kalish, Claude Frank, William Masselos, Seymour Bernstein, Luis Batlle, and Lucy Greene. She has participated as a fellow at the Berkshire Music Center at Tanglewood and Yale School of Music Summer Chamber Music Festival and attended the Aspen and Interlochen Music Festivals.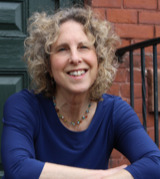 Deborah Gilwood
has appeared as a soloist as well as a collaborator with numerous orchestras and ensembles, including the Long Island Philharmonic, Brooklyn Philharmonia, and Solisti New York. As an active chamber musician, Ms. Gilwood has performed with chamber groups such as Musical Elements, Infusion, the Alliance for American Song, the Eckert/Gilwood Piano Duo, and Blue Door with cellist Arthur Cook. She has participated in summer festivals at Tanglewood, Sarasota, Aspen, Siena, and Rutgers, and was a co-founder of the Blue Door Chamber Music series on Cape Cod. Her recording with Mr. Cook,
Censored by Hitler, the Rediscovered Masterpieces
, can be heard on the Centaur label. Ms. Gilwood attended Mannes College of Music, and received performance degrees in Piano from SUNY Purchase and SUNY Stony Brook. Her principal teachers included Richard Goode, Gilbert Kalish and Lucy Greene. She has taught piano at Smith College, the University of Massachusetts Amherst, Westfield State University, Seton Hall University, and is currently on the piano faculty of Mt. Holyoke College. Deborah has been on the faculty of
Pianophoria!
since 2007. She lives in Amherst, MA.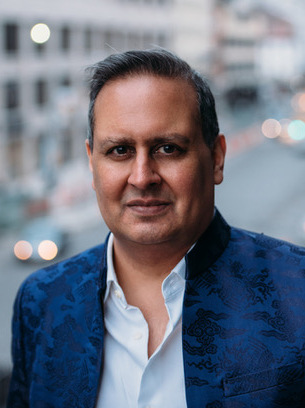 Pianist
Raj Bhimani
's concerts are "virtuosic, heartfelt and eloquent," writes
New York Times critic
Michael Kimmelman.
Time Out NY
noted him as being a "gifted and highly expressive pianist." Performing regularly across North America and Europe, he also makes frequent appearances in India, where the nationally distributed newspaper
The Hindu
wrote, "Raj Bhimani is a very sensitive piano player, with a predilection for lyrical melody accompanied with rhythmic gracefulness." In New York, where he resides, he appears often at Lincoln Center and other venues. Mr. Bhimani is a champion of new music and has developed a particular expertise in French piano literature. During his time studying in Paris composer Henri Dutilleux declared him "a great artist who plays with sensitivity and intelligence." Another prominent French composer, Thérèse Brenet, has written six works especially for Mr. Bhimani, two of which can be heard on a CD entitled
To the West Wind
, on the Delatour label. A disc containing Schubert's B-flat Sonata and Moments Musicaux has also been issued on Delatour. Two more works Ms. Brenet wrote for Mr. Bhimani were issued in 2014 on a disc entitled
Le Visionnaire
, released by Musik Fabrik, which has also released recordings of late solo works by Brahms as well as a brand new recording of solo works by Ravel. All these recordings are available on Apple, Amazon, Spotify, and numerous other sites. Mr. Bhimani performs with Syrinx : XXII, a group he formed with musicians from Portugal. Frequently sought after as a teacher and pedagogue, Mr. Bhimani's students have earned numerous prizes and have been heard in performance at Carnegie Hall, Alice Tully Hall at Lincoln Center, and other venues in New York and across the United States. He is a frequent judge and lecturer on piano pedagogy and served on the board of The Leschetizky Association. His teachers include John Steele Ritter, Peter Hewitt, Nicole Henriot-Schweitzer, Claude Frank, and Seymour Bernstein.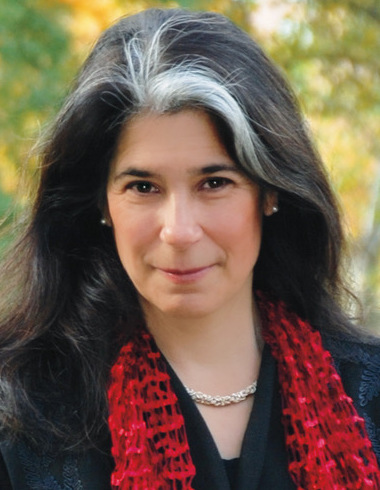 Pianist
Mary Jo Pagano
has been heard both as a soloist and chamber musician throughout the United States. Harold Schoenberg, music critic of the
New York Times
, called her a "major talent" after judging her performance of the Prokofieff Second Piano Concerto at the Manhattan School of Music concerto competition. In 2012, she founded The Chamber Music Center of New York, a program that "connects the world through chamber music." Starting with a group of three high school students in her living room, CMC has grown to include over 85 students, 18 chamber groups, three orchestras, a summer intensive, international exchanges and successful amateur adult workshops. Mary Jo has performed at Carnegie Hall, Ravinia Festival, Aldeburgh Festival, Beethoven Festival, Frick Collection, Mannes College of Music, Manhattan School of Music and has concertized as a soloist and chamber musician at many universities and colleges in the United States. Mary Jo received her Doctorate from Manhattan School of Music as a scholarship student of Leon Fleisher. Her other teachers include James Ruccolo, Yoheved Kaplinsky and Constance Keene. She has performed in master classes for such great artists as John Browning, Menachem Pressler, Leon Fleisher, Robert Levine, William Pleeth, and Andre Watts. Ms. Pagano can be seen as a performer and spokesperson on the Educational Series
Exploring a World of Music.
This twelve-part series is shown in college classrooms and PBS stations throughout the United States.
2021 Presenters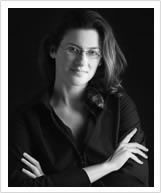 Marta Espinós
was a student of Joaquín Achúcarro in the Artist Certificate and Masters program at the Meadows School of the Arts at Southern Methodist University in Dallas. A winner of the Meadows School of the Arts Annual Concerto Competition, in 2008 Marta was also recipient of the Von Mickwitz Prize. In 2010 she was elected a member of Pi Kappa Lambda National Music Honor Society for academic merit and professional excellence. During her stay in the US, Marta established a close collaborative relationship Honorary Consulate of Spain in Dallas, thanks to which she has been invited to perform Spanish piano music on tour in different states. In her last collaboration with the Consulate General of Spain in Houston in 2009, has received the honor to celebrate the first centennial of Isaac Albéniz's death with a commemorative recital at the UNAM in San Antonio, TX, also supported by the Casa de España en San Antonio and the Joaquín Achúcarro Foundation. Although her repertoire spans from 17th-century to contemporary music, Marta specializes in the period least explored at the modern piano: the Baroque. An enthusiast performer of Bach, Marta is known for her insightful performance of the Goldberg Variations. This monumental work became Espinós' keystone piece in 2005, when she offered a cycle of weekly performances at "Barroc Space-Dalmases Palace" in Barcelona, which received praise from the critics. Marta is an active searcher of new formulas allowing a more fluid communication with her public, in order to make classical and contemporary music more approachable and enjoyable to all audiences. She explores the repertoire from a cross-disciplinary perspective, aiming at revealing unconventional aspects of music through lecture concerts, workshops for non-musicians, audiovisual & multimedia shows, thematic recitals and other stage recipes combining the arts. Furthermore, Marta's solo career extends to other music styles, particularly in combination with avant-garde artistic disciplines. Marta Espinós was born in Valencia (Spain), where she graduated in 2000 with the highest qualifications and the Chamber Music Degree Special Award. From 2000 to 2004 she was a scholarship holder of the Valencia Music Institute to study a postgraduate in Piano and Chamber Music in "L'Escola de Música de Barcelona", under the direction of Albert Attenelle and Jordi Mora. As a soloist, Marta has performed in halls such as UTSA Recital Hall, UNAM Auditorium (San Antonio); Caruth Auditorium, Latino Cultural Center, Meadows Museum (Dallas);  Santa Fe Cathedral; "Palau de la Música de València", "Ciudad de León" Auditorium, BBVA Foundation, "Conde Duque" Auditorium, "L'Hemisfèric" Planetarium, "Maeght Gallery", "Ateneu Barcelonès", "Caja Madrid" Auditorium, "Sala Parès", "La Llotgeta Auditorium" amongst other halls in Spain. She has attended piano masterclasses and performance courses with Alessio Bax, Solomon Mikowsky, Jerome Rose, Alfred Mouledous, Eulàlia Solé, Maria Tipo and Olga Tverskaja (fortepiano).
Pianophoria!
presents
Marta Espinós
in partnership with the
Joaquín Achúcarro Foundation
.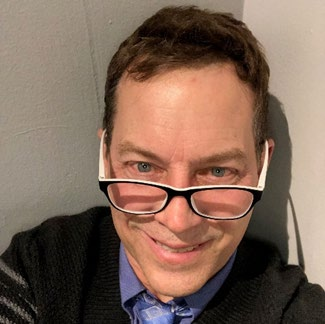 Steven Gray
's first dance class was at age five in Colorado, and he has danced ever since. In New York, as a young man, Steven toured the world with the Nikolias Dance Theater. As a fitness instructor, from 2008 to 2020, Steven taught Gyrotonic. In early 2020 he fell in love with Essentrics, the movement, philosophy, and community. Steven is delighted to be a part of the Essentrics family, helping others find the beauty and strength that Essentrics provides.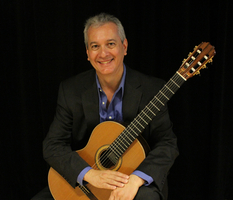 Guitarist
Francisco Roldán
is a very active performer as a soloist as well as in chamber music, nationally and internationally. Mr. Roldán is also the Executive Director of Musica De Camara, a non-for profit organization based in New York City whose mission is to promote Latin American/Hispanic composers and musicians. He has performed in Portugal, Greece, Russia, Spain, Colombia, Argentina, the Dominican Republic, Lithuania and Paraguay as well as throughout the U.S., including concerts at Merkin Hall, Alice Tully Hall, Weill Recital Hall, for Lincoln Center's Local Live Concerts and Artists Outreach Programs, Bargemusic, Wave Hill Gardens, CAMI Hall, the Metropolitan Museum of Art, Mannes Guitar Festival, Symphony Space, Riverside Church (Christ Chapel) and the Mid-Hudson Classical Guitar Society in New York, Harmony Hall in Maryland, St. Paul's Episcopal Church in Milwaukee, ArtsQuest and MusikFest in Pennsylvania, for the Philadelphia Guitar Society, the New Jersey Chamber Music Society, the Puffin Gallery, the Colombian Consulates in New York and Boston, the Smithsonian Library, the Museum of the City of New York, Round Top Music Festival, the Spanish Institute, Gracie Mansion, and at the Americas Society, as well as at various universities and libraries. In addition, Mr. Roldan accompanied acclaimed flamenco dancer Pilar Rioja at the Repertorio Español theatre in NYC for 8 seasons. In 1999 he was invited to perform Rodrigo's Concierto de Aranjuez in two publically and critically acclaimed performances with the Celebrate! orchestra under the direction of Laurine Fox. He has also played various concerti and has participated in numerous chamber music recitals with choruses, singers and instrumentalists. In 2018, he was invited to perform in a tribute concert for the first visit to the U.S. of the renowned Cuban master and composer Leo Brouwer. Francisco Roldán's first CD of solo music, Latin Guitar, in which he interprets the music of Barrios, Lauro, and which contains the world premiere recording of the Dominican composer Rafael Landestoy's complete works for guitar, was released in 2003. In 2005 he released his second CD titled Almost All Bach, in which he performs the music of Bach and Scarlatti. His third, ZigZag, released in 2010, performed with his ZigZag Quartet, contains music of Boccherini, Bolling, Gnattali, Landestoy and Piazzolla, and can be heard at www.zigzagquartet.com. His recording with soprano Gretchen Farrar, Interweaving, was also released at the end of 2010. All are available at cdbaby.com, iTunes and Amazon. His duo, Instruments of the People, with percussionist Danny Mallon, released a debut recording in 2016. Francisco Roldán has been entertaining audiences since his early years at the Mannes College of Music. He attained the Master's Degree in Performance from the Mannes College of Music. In the spring of 1993, he performed a New York debut recital at the Weill Recital Hall, Carnegie Hall, which launched his career as a soloist. Francisco Roldán is currently on the faculty of the Mannes College of Music Preparatory Division, at Lehman College, City University of New York, and New Jersey City University. He is also a founding member of the ZigZag Quartet, Interweaving, Compass and Instruments of the People. His recordings can be heard on Pandora, Spotify and other music streaming apps.
Previous Guest Presenters
Edmund Arkus has performed for many years in the United States, Japan and England to high critical acclaim. He has been presented in solo recitals, as soloist with orchestras, and he has collaborated in many chamber music concerts and sonata recitals. Mr. Arkus performed on radio in New York on WNYC, WFUV, WQXR, as well as live performances over National Public Radio from Washington DC, the BBC radio in England, and NHK-TV in Japan. He has collaborated regularly with Keisuke Wakao, Assistant Principal Oboist of the Boston Symphony, and with other members of the Boston Symphony, and with members of the NHK Orchestra (Tokyo), Berlin Philharmonic and Orchestre de Paris. Edmund Arkus first studied the piano with his mother, Helena Arkus. He then worked with pianist Leopold Mittman. Later, Mr. Arkus entered The Juilliard School in New York, where he studied with the distinguished teacher Rosina Lhévinne, and received both a bachelor's and master's degree in music. Mr. Arkus then completed his piano studies with Wolfgang Rosé, nephew of Gustav Mahler. Edmund Arkus teaches privately and at the Third Street Music School Settlement in Manhattan. He has presented numerous master classes in New York, and in Ogaki, Tokyo and Nagoya, Japan.
John Bloomfield is a Kentucky native and a Phi Beta Kappa graduate of Furman University. He earned a master's degree from the Manhattan School of Music, since which he has been a long-term student of Dorothy Taubman and Edna Golandsky. He has taught at Adelphi University and in the pre-college division of the Manhattan School of Music. In demand as a clinician around the country, he has been a featured presenter at many festivals and workshops. He maintains a private studio in New York City. In 2003 he co-founded The Golandsky Institute with colleagues to bring high-level training in the Taubman Approach to the music community. This Approach has proven to be highly effective in the resolution of technical limitations and playing-related injuries. The aim of the Institute is to provide musicians with a foundation that allows for full artistic expression and the development of technical ease and freedom. He serves as one of the Institute's senior directors and as its faculty chair.
Joe Bubenas is an Associate Professor of Health and Exercise Science at Hofstra University and a faculty member at the CUNY. He is Board Certified in Biofeedback and Stress Management and instructs CPR to healthcare professionals. Joe holds a black belt in Karate and has taught Tai Chi Chuan and Qi Kung for over 30 years. He is also a member of the New England Masters Swim Club.
Pianist Rosemary Caviglia is committed to the performance of American Music and has premiered several new works. As a doctoral student at NYU, she became particularly fascinated with piano music by Leo Kraft. Her dissertation, The Solo Piano Music of Leo Kraft (1996), involved performances of his works which resulted in a new set of Piano Preludes written for her. Ms. Caviglia received her doctorate from New York University and completed her Master of Music degree at the Manhattan School of Music. Originally from the San Francisco Bay Area, she earned her Bachelor of Music degree at San Jose State University where she was a student of Aiko Onishi. She has appeared as soloist with the Palo Alto Symphony and the Contra Costa Chamber Orchestra. In 2000 she made her solo recital debut at Weill Recital Hall. Ms. Caviglia teaches piano and chamber music at the Third Street Music School Settlement in New York City where she serves as Piano Department Chairperson. She has recorded with clarinetist Esther Lamneck works by Leo Kraft on Capstone Records (CPS-8641 and CPS 8649).
Caroline Copeland
, Associate Director of
The New York Baroque Dance Company
(NYBDC Northeast Region) has been described as a "dance-provocateur" by the
Courier-Journal
and "sublime" by the
Wall Street Journal
. In 1996, she joined the NYBDC and has performed throughout the US and Europe, including the Drottningholm Theater, the International Händelfestspiele Göttingen, Danspace at St. Mark's Theater, the Guggenheim Museum, and at Potsdam Sanssouci. Caroline is also a featured performer and choreographer with the Grammy-award winning Boston Early Music festival. As a solo performer, Caroline has collaborated with numerous early music groups including Cantata Profana, Juilliard415, Quicksilver, The Four Nations Ensemble, Brooklyn Baroque, The New Dutch Academy, Bourbon Baroque, and the New York Consort of Viols and her choreography has been presented at Alice Tully Hall, The Metropolitan Museum of Art, The Public Theatre, and the Phillipzaal in The Hague. Caroline teaches master classes in historical dance across the country. Some of her presentations include appearances at ACJW-Carnegie Hall, NYU Gallatin, Rutgers, Cornell, Yale, and Vassar. She earned a MFA in Dance from Sarah Lawrence College and is an Adjunct Professor at Hofstra University where she enjoys teaching dance history and classical ballet from a historically informed perspective.
Stanley Dorn is an adjunct associate professor of music at Mannes College the New School for Music, and Stern College of Yeshiva University. He received his BA in Music from New York University, where he studied with David Chaitkin, Edward Murray, and Brian Feneley. His post graduate studies were at Mannes College, where he studied with Carl Schachter, Robert Cuckson, L. Poundie Burstein, and David Loeb. His early professional training was in classical guitar, and he is currently studying the viola da gamba. Stanley is the Chair of the Techniques of Music department in the Extension Division at Mannes College, where he has taught for over 40 years. His expertise in music theory and ear training is much sought after.
David Dubal
is internationally known as a pianist, teacher, writer, and broadcaster. An acknowledged authority on the piano literature, Mr. Dubal's books.
The Art of the Piano
,
Evenings with Horowitz
,
Reflections from the Keyboard
, and
Conversations with Menuhin
are highly acclaimed. Recipient of the first ASCAP Deems Taylor award for broadcast journalism, David Dubal has won numerous awards including the coveted George Foster Peabody award. He has been on the faculty of the Juilliard School since 1983 and the Manhattan School of Music since 1995. At Juilliard, his series
The World of the Piano
is one of the most popular classes in the Evening Division. David Dubal has conducted master classes worldwide and has judged many international competitions. Currently Mr. Dubal is heard every Wednesday night at 10:00PM on WQXR in his program:
Reflections From The Keyboard, The Piano in Comparative Performance
. His new book,
The Essential Canon of Classical Music
, was recently published by Farrar, Straus and Giroux. In May, 2006, Mr. Dubal received an honorary Doctor of Music from The State University of New York.
A music archaeologist,
Allan Evans
began his studies with Rev. Gary Davis. He created
Arbiter of Cultural Traditions
, published many CDs and teaches music history and interpretation at Mannes/The New School University. Evans is co-founder of the
Scuola Italiana del Greenwich Village
and has written on cuisine.
Anne Farber is Director of the Dalcroze School of Music at the Lucy Moses School in New York City, offering classes for adults and children, as well as Dalcroze teacher training. She teaches at the Special Music School of America, a public school in New York City for musically gifted children. In addition, Anne maintains a private piano studio and serves on the summer faculty of the Longy School of Music in Cambridge, MA. She has a B.A. in Comparative Literature, University of Wisconsin, Dalcroze Certificate and License from the Dalcroze School in New York City under Hilda Schuster, and the Diplome Superieur from the Dalcroze Institute in Geneva, Switzerland. As an active clinician Anne presents workshops throughout the United States, Europe and Japan in Dalcroze studies: Eurhythmics, Solfege, Improvisation and Pedagogy. She has performed two-piano improvisation recitals with colleagues Lisa Parker and Joy Kane. Her articles have appeared in The American Dalcroze Journal, Music Educators Journal, Keyboard Companion, National Music Council Newsletter, The Bennington Review, and Dissent.
Soprano Helen Gabrielsen is a performer of art songs, chamber works and new music. This past season she premiered song cycles set to texts by e.e. cummings by New York composers Daniel Temkin and Steve Aprahamian and a pocket opera for two sopranos entitled All Three Acts of a Sad Play Performed Entirely in Bed, composed by her husband Dag Gabrielsen and set to text by poet Julie Larios. Helen most recently sang the role of The Serpent at Theatre 80 St. Marks in a production of Orfeo, Eurydice and The Serpent, a new satirical chamber opera based on the Orpheus myth that combines scores by multiple composers including Monteverdi, Rossi, Sartorio, Telemann, Gluck, Milhaud and Offenbach. In 2008 she premiered a pierrot chamber version of Second Childhood with Helix New Music Ensemble and gave a recital of American Songs at the Renee Weiler Concert Hall. She made her Weill Auditorium Carnegie Hall debut performing Tosti songs arranged for guitar and clarinet and her Messiah debut with New York State Baroque Orchestra at St. Paul's Cathedral in Buffalo. Helen has performed with New England Light Opera, St. Luke's Chamber Orchestra Outreach Program, Amalfi Coast Music Festival, New York Opera Forum, One World Symphony, Broadmoor Chamber Singers, Harbor Choral Arts, Chamber Chorale of Fredericksburg and The Chromatic Club of Boston. She studied acting with Ann Baltz and Gloria Parker and voice with Mary O'Connell, Penelope Bitzas, Norma Newton and Richard Slade. Helen is on faculty as the music specialist at the Hamilton Park Montessori School.
A certified teacher of Brain Gym since 1991, Connie Green teaches Brain Gym 101, lectures, presents in-services for schools, cruise ships, hospitals and community organizations as well as one-on-one consultations. A soprano with the famed Metropolitan Opera Chorus, her career has also included many supporting roles with the company. She has toured Japan, Spain and Germany with the Met, performing in productions aired over international television and radio. She is on the faculty of her Alma Mater, Mannes College of Music, where she has taught Brain Gym for Musicians. For over a decade she has been collaborating with the Performing Arts Library producer to create and perform programs for their series. The amazing technology of Brain Gym has been the foundation for Ms. Green's ability to ground her creativity and direct her own energy.
Musicologist L. Michael Griffel is chairperson of the music history department at The Juilliard School, where he has taught since 1997. He is also professor emeritus of music at Hunter College and The Graduate Center of the City University of New York. At Hunter, he taught music history from 1970 until 2005, and he served at various times as chair of the music department, co-chair of the Thomas Hunter Honors Program, associate dean of the School of Arts and Sciences, and acting associate provost. He taught for many years in the doctoral program in music at the CUNY Graduate School and at The Mannes College of Music. Dr. Griffel earned his B.A. in music theory at Yale, his M.S. in piano under Rosina Lhevinne and Martin Canin at Juilliard, and his M.A. in the theory of music and Ph.D. in historical musicology at Columbia. Dr. Griffel specializes in the music of the Romantic period, with emphasis on Franz Schubert. He has published chapters in The Cambridge Companion to Schubert, The Schirmer History of Music, and Scholars Who Teach, and articles and reviews in such journals as The Musical Quarterly, Music Library Association Notes, The Beethoven Journal, Current Musicology, Journal of Aesthetics and Art Criticism, and The New Leader. He has been an invited guest speaker for such groups as the Music Theory Society of New York State, the Music Division of the New York Public Library for the Performing Arts, and the New York Chapter of the American Musicological Society. He is currently working on a book on Schubert's late symphonies. Dr. Griffel was a board member of the Schubert Society of the USA and served as vice-president of the New York Chapter of the American Beethoven Society.
Mimi Y. Hsu is a Certified Dalcroze Eurhythmics Instructor on the Faculties of Hoff-Barthelson, CPSM Queens College, and Greenwich House Music School. A native of Tainan, Taiwan, she received her Bachelor of Arts degree in voice performance with a minor in piano at the Chinese Cultural University in Taipei, followed by studies to Dalcroze certification at The New York Dalcroze School, and the License Program at The Longy School of Music in Cambridge, MA. Mimi taught Dalcroze Eurhythmics at The Central Conservatory of Beijing, China, summer 2004. In summer 2005 she introduced the Mind-Body Studies in Performing Arts Festival at Greenwich House Music School—a multi-disciplinary program combining Dalcroze, Feldenkrais, European Mask/Clown/Movement and Multi-Arts Performance. She is president of Tri-State Chapter, Dalcroze Society of America.
Donald Isler
is a classical pianist, piano teacher, and recording artist who is active in Westchester County and New York City. His CD's have appeared numerous times on the David Dubal's WQXR radio program
Reflections From the Keyboard
as well as his WWFM radio program
The Piano Matters.
He has given a presentation on the music of Artur Schnabel at the International Keyboard Institute and Festival at Mannes College, written the Preface for the new edition of the Dance Suite of Schnabel, and been interviewed on the blog,
New York Pianist
. Also, he is the founder of
KASP Records
, which has produced CD's which include his performances of music by Beethoven, Schubert, Schumann and Brahms, plus little known but important works of Ludwig Spohr (1784-1859) and Artur Schnabel (1882-1951). Donald Isler has served on the juries of various competitions, such as the Pre-College Concerto Competition at the Juilliard School, and on the Bruce Hungerford Memorial Award panel at the Young Concert Artists auditions. He received the Bachelor and Master of Music degrees from the Manhattan School of Music, and attended pedagogy courses at the Diller-Quaile School in New York, as well as the summer seminar in piano technique at the Taubman Institute in Massachusetts. His teachers were three wonderful ensemble artists, Sina Berlinski, Artur Balsam and Eleanor Hancock, and five pianists with major solo and recording careers: Bruce Hungerford, Constance Keene, Robert Goldsand, Lilian Kallir, and Zenon Fishbein. He teaches privately and at the Hackley School in Tarrytown, NY, and also writes concert reviews.
Paul Liberti began teaching Pilates in 1987 at Princeton Ballet after studying under Anthony Rabara in Princeton, NJ, and furthered his studies in NYC with Joseph Pilates protege Romana Kryzanowska. In 1994 he and fellow teacher Linda Farrell pioneered teaching Pilates Mat classes at Equinox Fitness Clubs as part of their fitness programs long before any gyms had even heard of this workout. Soon, his Pilates classes were taught at fitness centers across New York City and nationally. He created the Pilates workout Pilates for Pianists originally for The Manhattan School of Music but has also taught at Hope College in Holland, Michigan, Northwestern University in Chicago, Princeton University in NJ, and at Jacob's Pillow in Massachusetts. Adding Barre Workouts to his teaching repertoire in 2010, Paul integrated his Pilates principals into his Fitness Barre Workout classes as well.  Paul's piano studies began in Trenton, NJ as a young teen with Joe Ialacci and furthered at the College of NJ. Independent study in classical piano with Alison Thomas and Jazz Piano studies with Les Horan. As a musical theater performer, Paul has performed nationally and internationally in A Chorus Line, 42nd Street, Cabaret, West Side Story, Crazy For You and dance companies in New Jersey and Texas. He also performed on TV's Sesame Street as a puppeteer, working directly with Jim and Jane Henson, Henson Associates, and Sesame Workshop. Paul is also a sought after voice acting teacher for the SAG/AFTRA Foundation and teaches actors nationally in audiobook narration, animation, and commercial voice over. Alexander Technique and Pilates are always a part of any teaching that he does for performance artists.
Pianist and teacher Birgit Matzerath was born and raised in Cologne, Germany. She holds a degree in piano and a teaching degree in music and English from Hochschule für Musik and Universität Köln. For twenty years, she taught piano at community music schools in the Cologne area and performed as a collaborative pianist. In 1997, she began to study with Seymour Bernstein in NYC, which eventually led to her relocation to the US in 2002. For seven years she was a full-time member of the piano faculty at the Concord Community Music School, in Concord, New Hampshire. In addition to teaching private piano lessons, she gave workshops about practicing and performing. A highlight among her recitals on the school's concert series was a complete performance of J.S. Bach's Well-Tempered Clavier Book I, which she also performed in Germany. In 2009 she moved to Maplewood, NJ, where she maintains a private studio. In addition to teaching she continues to perform as a soloist and collaborative pianist. She presented J.S. Bach's Well-Tempered Clavier Book 2 in an extended project for the Ethical Culture Society of Essex County in 2013. She has held lectures and recitals, frequently about Bach's piano music, most recently for the Adult Education Series at All Souls Unitarian Church in Manhattan in April 2018. She is a member of the Musica Viva NY choir that has its home at the church. Her blog can be found at "Music, Life and other Challenges" on blogspot. A memoir about her journey as a musician is ready for publication.
Described by
The New York Times
as an "astonishingly good pianist",
Tatjana Rankovich
is committed to continuously expanding the boundaries of the traditional repertoire. She is the first pianist ever to play the First, Second and Third Piano Concertos of Nicolas Flagello, recording them with the National Symphony Orchestra of Ukraine and the Slovak Philharmonic, which were released to unanimous praise and chosen for one of the five "best of the year" recordings in 1996 and again in 1999, by
Fanfare
magazine. Born in Belgrade, Serbia, Ms. Rankovich has performed throughout the USA, Canada, Europe, Central and South America and as a guest soloist with many orchestras worldwide. Ms. Rankovich holds Bachelors and Masters degrees from the Juilliard School. As a recipient of the Fulbright Grant, Ms. Rankovich appeared as a Cultural Ambassador in recitals throughout Serbia and Montenegro. She has recorded several highly acclaimed discs for Phoenix USA, Naxos, Albany, Artek, Dezil, Citadel, and most recently, a highly praised 3-disk set of live recordings for IBox Records. In 2008, Tatjana Rankovich was one of the recipients of the prestigious State Award, "Golden Badge", which is awarded annually by the Serbian Ministry of Diaspora in Belgrade, Serbia. In addition to her career as a pianist, she is a music therapist and an affiliate with Performance Wellness, Inc., specializing in working with professional musicians and performers, using a clinically proven approach to diagnosing and treating performance related disorders, such as acute performance anxiety, mind-body injuries/illnesses and addictions. Ms. Rankovich is presently on the piano faculty in the Preparatory Division at the Mannes College of Music.
Jimmy Roberts composed the music for I Love You, You're Perfect, Now Change, second longest-running Off Broadway musical in New York theater history after The Fantasticks. Written with playwright Joe DiPietro, I Love You received both the Drama Desk and Outer Critics Circle nominations as Best Musical when it opened in 1996. It has since played in all fifty states as well as over 25 countries around the world. Mr. Roberts also composed The Thing About Men (2003, New York Outer Critics Circle award for Best Musical). His latest show, All Dressed Up and Nowhere to Go, directed by Hannah Ryan, Resident Director of Hamilton, will be presented at an exciting reading for the Broadway community this September. His children's musical, The Velveteen Rabbit, toured the United States for well over a decade. Among his recent compositions is a commissioned work: The Heart of the Matter, words by noted poet Dana Gioia (Guggenheim Museum). Another fascinating new musical, Rex and Lilli and The Master, about the lives and careers of Rex Harrison, Lilli Palmer, and Noel Coward, and written with Rex Harrison's son, playwright Carey Harrison, is also in preparation. Jimmy Roberts is a sought-after performer and vocalist, delighting audiences with his wit and special way with a song. His entertaining programs feature unique mixtures of classical and popular music (i.e. Sondheim and Bach, Vivaldi and The Beatles), along with large helpings of Gershwin and Broadway. Recent engagements include: Merkin Concert Hall, the Time Warner Center, Steinway Hall, St. Peter's Church, the National Arts Club, and the Off Centre Music Salon (Toronto). He is a graduate of the Manhattan School of Music, where he studied with the legendary pianist, Constance Keene.
Lori Schiff
is an AmSAT certified Teacher of The Alexander Technique since 1987. She is a full time professor of the Alexander Technique at The Juilliard School. Her teaching engagements for the Alexander Technique have included The Lindemann Young Artists Development Program at the Metropolitan Opera, The Aspen Music Festival and School, The Maryland Opera Studio, The New World Symphony, and for the U.S. Army at Fort Meade in Maryland, and at West Point. Ms. Schiff is an Associate Director and on the faculty of The Riverside Initiative for The Alexander Technique assisting in the Teacher Training Course. Additionally Ms. Schiff has presented her work at national and international conferences for Teachers of the Alexander Technique, and The International Women's Brass Conference. Ms. Schiff is a member of the Board of Directors of AMSAT.
Cynthia Shaw
received her Master's of Music in Piano Performance from the Manhattan School of Music where she studied with Dr. Solomon Mikowsky. Other piano teachers include Dora Zaslovsky, Philip Evans and Francisco Aybar. In New York she has worked as a musical director, choral conductor, choral singer, piano accompanist and teacher. She has musical directed Off-Broadway, in regional theatres and was musical director of the New York Christmas Revels at Symphony Space, with whom she was also featured on
A Prairie Home Companion
with Garrison Keillor at Town Hall and on NPR Radio. As a choral singer, she sang The New York Philharmonic's premiere of John Adams'
On The Transmigration Of Soulsi
, which won three Grammy Awards and she sang with Paul McCartney at Carnegie Hall. She currently sings in the professional chorus of Dr. David Hurd at St. Mary the Virgin in Times Square. She plays piano for Jewish services and for several years has been the pianist for high holiday services at both Temple Emanuel and Temple Israel on the upper east side. She is an English Country Dance pianist with CD*NY and for the second summer will be pianist and voice teacher at Early Music Week at CDSS' Pinewoods Camp. She also works as a film and theatre actor and is currently writing a one-woman show about her first year in New York as a young classical pianist. She lives in Park Slope, Brooklyn with her husband, David Simonoff, where she teaches adult piano lessons.
Alison Thomas
has been a member of the 92nd Street Y School of Music faculty since 1998, teaching private piano lessons. She earned her MM at Manhattan School of Music and her PhD in piano performance at New York University. She performs regularly as a soloist and chamber musician in the New York City metropolitan area and beyond. From 2002 till the present she has served on the Board of Directors of the Leschetizky Association, an international piano teachers' organization, editing its annual
News Bulletin
, and from 2010 to 2017 serving as its president. Ms. Thomas also maintains a private teaching studio, teaching many pupils in their own homes, runs a print-on-demand publishing firm
Hudson River Press
, composes, and writes about music.
Monica Verona
, pianist, taught at Northern Illinois University-DeKalb where she assisted pianist Naomi Zaslav teaching piano and chamber music in the undergraduate and graduate programs. She served as Adjunct Professor of Piano at the Brooklyn College Preparatory Center for the Performing Arts for 15 years and joined the piano faculty at the Bloomingdale School of Music in 1999 where she maintains a full roster of students. In 2005, she became one of Bloomingdale's Resident Teaching Artists and has since performed each year in solo and ensemble concerts as well as participating in the yearly "Piano Project Concerts" in one full day of four recitals that focus on a particular theme. In addition to her full-time work as a piano teacher and performer, in 1998, Ms. Verona became president of the
New York City Alumni Chapter of Mu Phi Epsilon
– America's oldest co-ed music fraternity. Ms. Verona has appeared as soloist and keyboard collaborator at the Salzburg International Music Festival, Ravinia Festival, Metropolitan Museum of Art, Steinway Hall, Nicholas Roerich Museum, Goethe Institute, Tenri Cultural Institute, the American Landmark Festival Series, Brooklyn College, Villa Terrace Museum, Charles Allis Art Museum, Donnell Library Series, the MacDowell Club Series, and with members of the Chicago Symphony Orchestra. She holds a B.A. Degree in Art History (focusing on Baroque Painting and Sculpture and African and Pre-Columbian art) and Italian Language and Literature from the University of Wisconsin-Milwaukee; a Performer's Certificate Degree from Northern Illinois University; and a Master of Music and Doctor of Musical Arts Degree from the Manhattan School of Music, where she studied with Naomi Zaslav, Ada Kopetz-Korf, and Karl Ulrich Schnabel.